6 Nations Rugby – Where To Watch And Where To Stay!
Friday February 7, 2014 by Alex Wood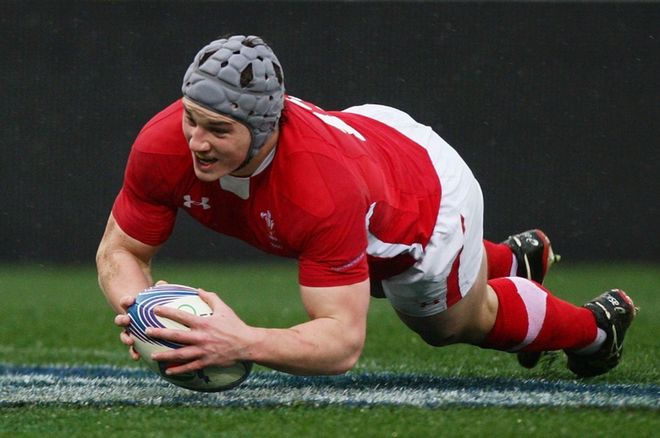 IT'S BACK! FIVE FANTASTIC WEEKENDS OF RIP ROARING RUGBY ACTION.
The 15th 6 Nations Rugby Championship kicked off on 1st February, with the Wales squad primed and ready for action. Many expect the Welsh, heavily laden with British Lions, and with three home games this year, to emulate last year's title success.
Or could the fickle but flamboyant French team finally find their rhythm? Perhaps England, the nearly men of 2013, will cross the finishing line in front this year. Could the final game against Italy in Rome be a potential banana skin?
Rugby is well known as a very social sport both to watch and play so our advice is to go with a group of friends or bring along your loved ones and make a weekend of it. The often superbly designed venues are located in some amazing cities so there's plenty for the non-rugby supporters of the group to fill their time with while you're cheering on your team. Here are some of our suggestions on what to do and where to stay in the UK's top rugby cities:
THE MILLENNIUM STADIUM IN CARDIFF
The exuberant capital of Wales has great nightlife, a world famous stadium, history and culture aplenty and is a great base for exploring the rest of Wales. The Millennium Stadium is superbly situated right amongst the shops of Cardiff's city centre. It's the home of Welsh rugby, the national sport and a game loved the width and breadth of the country. It is truly one of the world's great sporting arenas, and the stadium is a glittering jewel in Cardiff's crown seating over 70,000 passionate spectators. If you can get to a game at here then do, for the atmosphere is second to none. Last years singing of the national anthem in the winner-takes-all final game against England must have sent shivers up the spine of everyone who has ever picked up a rugby ball. Read our Cardiff City Guide for the top tips on what to do in this fantastic city.
Where to stay? The Millennium Stadium is so central that it's the absolutely ideal city for a group booking a serviced apartment. Fans can easily access the venue while the rest of the group enjoy the sights and the shopping. And you can all meet up after the game to soak up the match day atmosphere of this true rugby city! Why not try Meridian Terrace serviced apartments and you could be within kicking distance!
LONDON'S FAMOUS TWICKENHAM STADIUM
Whether you arrive in London by tube, train, or inside one of the city's ubiquitous black cabs, it'll become immediately apparent that although this city has been around for nearly 2000 years and has a deep sense of history, it retains a youthful exuberance and unique vibrancy that's hard to beat.Get the inside track in our London City Guides...
Where to stay? Twickenham Stadium is located in West London and is well served by rail and bus links from central London, however if you want to stay nearer the action 20 The Barons luxury serviced apartments are within easy walking distance of the ground. Twickenham itself is a very pleasant suburban area and has many interesting neighbours including Kew (and its Gardens), Richmond (Parks), and Chiswick.
MURRAYFIELD IN BEAUTIFUL EDINBURGH
Thoughts of Edinburgh immediately bring to mind the famous Castle, the tattoo, the Edinburgh Festival, Princes Street shopping, and of course Murrayfield. With that wonderfully sophisticated accent and streets steeped in history and a thriving cultural scene, Edinburgh offers the perfect balance of traditional and contemporary and a host of great places to stay including many fantastic serviced apartments.  Get the low down on our top tips in our Edinburgh City Guide
Where to stay? Murrayfield is within walking distance of the centre of Edinburgh and so any of the city centre serviced apartments we offer would make an ideal base. Staycity Edinburgh Serviced Apartments are a great choice for visiting the rugby or seeing the sights.
2014 6 NATIONS FIXTURE LIST
Saturday, 1st February 2014
14:30 Wales v Italy - Millennium Stadium, Cardiff
17:00 France v England - Stade de France, Paris
Sunday, 2nd February 2014
15:00 Ireland v Scotland - Aviva Stadium, Dublin

Saturday, 8th February 2014
14:30 Ireland v Wales - Aviva Stadium, Dublin
17:00 Scotland v England - Murrayfield, Edinburgh
Sunday 9th February 2014
15:00 France v Italy, Stade de France, Paris

Friday, 21st February 2014
20:00 Wales v France, Millennium Stadium, Cardiff
Saturday 22nd February 2014
13:30 Italy v Scotland, Stadio Olimpico, Rome
16:00 England v Ireland, Twickenham, London

Saturday 8th March 2014
14:30 Ireland v Italy, Aviva Stadium, Dublin
17:00 Scotland v France, Murrayfield, Edinburgh
Sunday 9th March 2014
15:00 England v Wales, Twickenham, London

Saturday 15th March 2014
12:30 Italy v England, Stadio Olimpico, Rome
14:45 Wales v Scotland, Millennium Stadium, Cardiff
17:00 France v Ireland, Stade de France, Paris
Follow me on twitter @alexwpas
Travelling for the six nations? Contact our sales team to book a luxury serviced apartment
Tel: 020 7704 6514 or email: sales@prestigeapartments.co.uk
---
Share this post
---