WHO DO I LOVE?
Tuesday February 4, 2014 by Harriet Hickey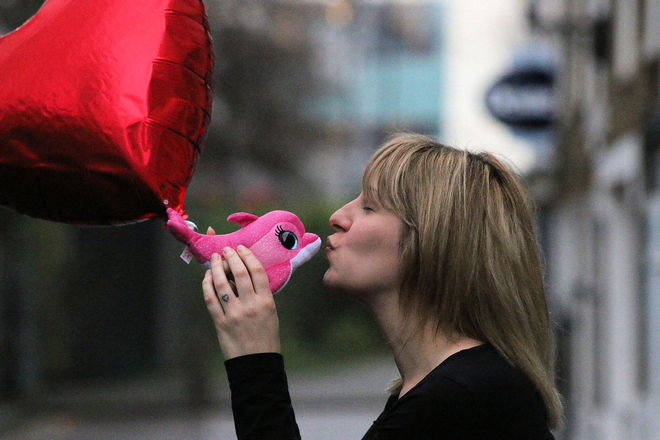 I love…you?
So, as it's Valentines Day (yuck!) soon and we've been asked to choose one of the apartmentsthat we really love I had no hesitation in choosing mine…drum roll please…and it is…
 The location is great for access both into the West End if you're here in London for leisure, as well as into The City if you're here for work. Whatever your reason for visiting our great city, Dolphin House is sure to please – the apartments are spacious and tastefully decorated yet have a lovely, homely feeling. Some have brilliant views over the beautifully landscaped 3.5 acres of gardens which are the centre point of the square.
It's so peaceful here. I think maybe that's why I like it so much, you're so close to all the hustle and bustle of modern day London and yet its so easy to feel that you're somewhere totally different. 
If you don't fancy lounging in front of the telly in your lovely apartment then you could always pay a visit to the gym (and we're talking a proper gym here, none of this 2 machines malarkey), or indeed to the swimming pool, which is really great if like me, you've got kids in tow. If breaking a sweat isn't your thing however (its not mine), then why not visit London's only authentic Moroccan spa and treat yourself to a Moroccan Hammam or Rhassoul? I can definitely vouch for the spa. I've been and it was exactly how a relaxing spa experience should be – there was no one rushing around, no unnecessary noise and the décor somehow seemed to relax one too.
If you don't have to, you won't even need to leave Dolphin Square either! There's already an arcade of shops there which include a grocer, newsagent, convenience store, dry cleaner and even a hair salon! How perfect is that?!                                                        
It's so handy having these shops on-site so you're not having to trek out and scour around for a shop when you've just arrived at the apartment – especially if you're not familiar with London or the UK.
Once you've exhausted yourself exploring all of the above then it may perhaps be time to grab a bite to eat at the Dolphin Bar and Grill. Yes, there's even an eatery at this place! And the food is lovely too, which helps. And best of all, once you've eaten your fill and its time to get back to the apartment you'll be able to relax in your very own huge, comfy bed.
So…now you know that I love Dolphin House. And not you!  xoxo
Follow me on Twitter - @HarrietPrestige ..... you know you want to. 
---
Share this post
---