Stratford – London'S Newest Hospitality Hotspot
Friday August 29, 2014 by Alex Wood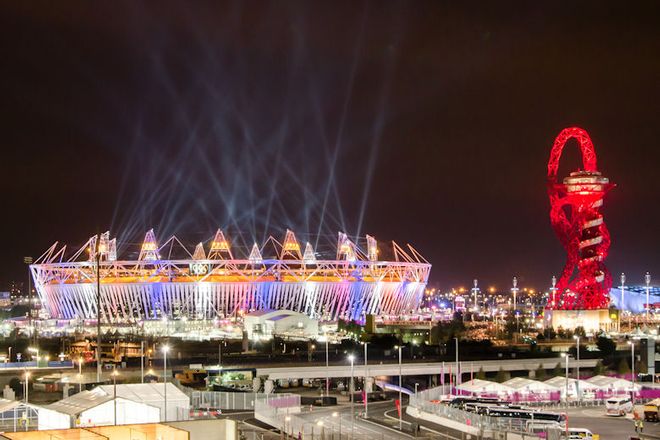 our olympic love affair continues unabated
Stratford is East London's newly revamped and rejuvenated destination and it has become THE hospitality hotspot following the glory days of the London 2012 Olympic and Paralympic Games.
The 2012 Olympic Games have meant that huge amounts of money have been poured into the area, creating new jobs and housing, as well as creating many newly built restaurants and bars, and allowing all of them to weave their magic in amongst the more traditional Stratford haunts.
With this in mind, we've put together our top 5 must-visit destinations in Stratford:
Now that the London 2012 Games are over, the Olympic Park has been transformed into London's newest park, The Queen Elizabeth Olympic Park. There are activities happening all the time so it's worth checking the website before you go to see what's on. The Park not only boasts some of the UK's top sporting venues but makes a great day out in it's own right. From riverside picnics to seasonal cuisine, there are plenty of options on and around the park for eating and drinking.
Stratford still isn't THE destination for fine dining (yet!) but what it lacks in quality it makes up for in quantity. There are hundreds of restaurants in the area to cater for all tastes and budgets but our favourite (at the moment!) is Balans in Westfield Stratford City. It's a relaxed all-day-diner-style restaurant with friendly staff, a good menu and a great garden terrace where you can dine al fresco during warmer weather!
If you have any money left after hitting the shops at Westfield, you might like to try your luck at the gaming tables in this super casino. Even if you're not into gambling it's well worth a visit just to experience the atmosphere of the UK's largest casino. It's open 24 hours a day every day (except Christmas day!) and with no entry fee there's (pretty much) nothing to lose...
Officially within the QE Park, this attraction does warrant a mention in it's own right. The AcelorMital Orbit is the stunning, giant red sculpture that swirls and swoops over the Park. Feel the ground disappear as you make the short journey by lift, 80m to the top viewing platform of the beast, where you'll experience a show-stopping panorama. It'll give you a totally new perspective of London with views of up to 20 miles into the city and over the parklands, waterways and world-class sporting venues of London's Queen Elizabeth Olympic Park.
King Eddie's, as it's affectionately known, is a 19th century grade II listed pub nestled in the heart of Stratford. With its low ceilings, open fires, wooden paneling and frosted glass dividers, this pub has been lovingly restored. There's good beer on tap as well as great quality home made food. The term Gastro-pub can sometimes be a turn-off but this pub does it right, so give it a try and maybe we'll see you at the bar!
Take a look at our Stratford Guide for more information on what to do and where to go.
Prestige Apartments has some great serviced apartments and self catering flats on offer inStratford and throughout London. We have something to suit all budgets and group sizes so when you're planning a city break to London get in touch with our friendly sales team for the latest special offers.
Tel: 020 7704 6514 or email: sales@prestigeapartments.co.uk
YOUR TURN...
I know, I know...your favourite Stratford hangout is missing! - Send me your nominations onFacebook or Twitter (#PASholidays) and I'll put together all of the favorites throughout the year in a round up review post!
---
Share this post
---