GONATIVE AT MONUMENT
Saturday April 26, 2014 by Elsa Wangsten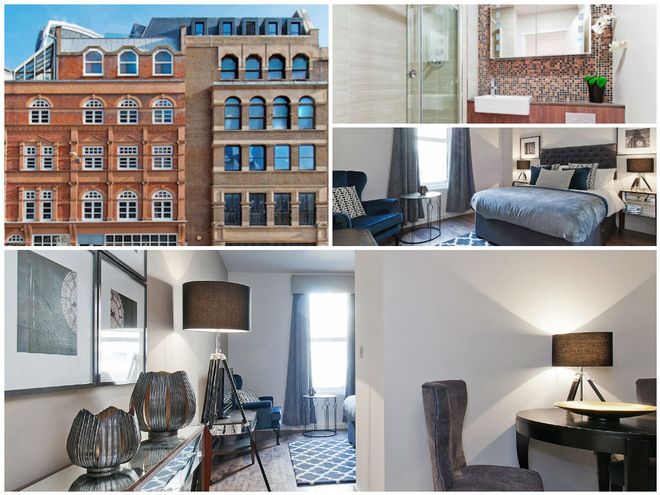 Coming back from the Easter weekend I think we can all admit that we were a bit off our A- game, and although four days off might not have been enough, it can sometimes feel good to be back on track and back into routines.
And what better way to kick-start another busy period than with some socializing and even more excitingly, adding more properties into ones portfolio?
So having received an invitation from GoNative to join the launch of their new Monumentproperties, myself and new PAS-girl Nicky headed out for an afternoon in The City.
Arriving at the property we were greeted at reception (which incidentally is open 8am-8pm), and got to leave our coats and then headed up to the third floor to view some studio and one bedroom apartments.
After having just been refurbished the apartments had a really new and modern feeling to them, and I think that both Nicky and I were equally impressed by the design and layout. The apartments were very nicely decorated with dark brown hardwood floors that were very nicely matched with dark blue and golden details in the textiles and lamps. (Our own style guru Harriet has in fact already shouted-out on various social media sites regarding the possibility of her getting one of those lovely black and white rugs!).
Anyway, back to the description! With the apartments facing a small alley they're really quiet, and although you're in the middle of the City you won't be disturbed by busy commuters or traffic noise. GoNative offers classic and premium studios and one bedroom apartments, as well as one two bedroom apartment from whose balcony you look right onto the famous Monument to the great fire of London. If you then turn your head a little to the left you have a great view of The Shard and the London skyline.
In terms of amenities there's a washer/dryer in the apartment, a very comfy looking bed, fully equipped kitchen and impressively large wardrobes. The building will also ( in the future, date is to be confirmed), enjoy the luxury of a gym! As a lovely extra touch the apartments are also decorated with stunning photos of London locations taken by a local photographer!
So, I hear you ask, what about the location? Well, the apartments are located only a five minute walk away from Monument tube station on the Circle and District line, and ten minutes walk from Bank station with its Central, Northern and DLR lines. You also have a Tesco and Boots right at hand a few minutes away, as well as a couple of nice traditional pubs to enjoy a chilled drink late on a Friday afternoon!
All in all, it was a very lovely evening to be out and about! We were treated to delicious drinks and an even more delicious strawberry buffet, and just want to once again say a big Thank You to Kim, Jake and the rest of the GoNative crew for having us!
Follow me on Twitter: @ElsaWangsten
---
Share this post
---