MARIETJIE IN THE GRANITE CITY.
Thursday April 10, 2014 by Marietjie Snyman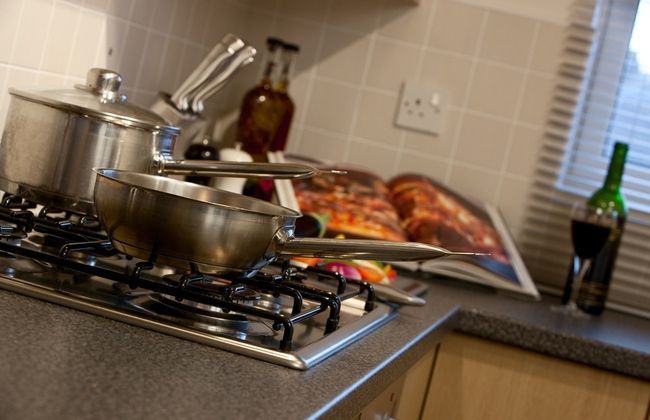 I'm in a cab and on my way to see my favourite Scots - at The Spires!
I'm always bumping into Craig and Debra at industry events, so it's nice to be able to go and visit them on their home ground. 
And in no time at all I've arrived at their offices! I'm met by the ever so sweet Debra and introduced to the team.
It's raining (and has been since I arrived...bloody English weather! At least that's what the Scots said?), but luckily the apartments are just across the road. They're located in the West End of Aberdeen and only about 10 minutes away from the city centre, where you'll be absolutely spoilt for choice when it comes to restaurants and bars. (and if there's any person better qualified to recognize one of those, then I've yet to meet her - Ed)
And as Debra quite rightly pointed out, it's such a great base from which to explore some of Aberdeen's other famous attractions such as Balmoral Castle and (I'm saying nothing - Ed), theGrampian's Whiskey trail. Definitely on the to-do list next time I make it to Aberdeen. (What did I tell you? - Ed)
The Spires offer one and two bedroom apartments (and free parking),with a great addition being the option of twin beds. Just perfect for children not wanting to share a bed, or if you're a corporate on a budget. Or just not that attracted to your partner any more. I'm joking!!!
The apartments have a homely feel to them and are spacious; internet is also included in the rate. I recently saw their Birmingham location and our lovely boss Alex Wood stayed there too. (Read her review here) It's quite reassuring to see how the 'brand' runs throughout their apartments, even in different cities (soon to be 'countries'?).
To quote The Spires: "At the end of a long day there's nothing quite like climbing into your own bed - we aim to be the next best thing. Slip between Egyptian cotton sheets for a fantastic night's sleep". I was very tempted to ask if I could test this theory out - maybe next time! I can however, report that the beds looked very comfortable indeed.
...and I know it's a bit late in my report... but I quite liked the exterior of the building, in its typicalGranite City Style.
Fancy a night off cooking or can't agree on who'll do the dishes? The Spires now offer exclusivedinner, bed & breakfast rates in partnership with some of the best local restaurants in Aberdeen.
So whether it's for a corporate or a leisure stay, I'd have to agree with Debra - it's a most convenient location from which to explore Aberdeen and its lovely surroundings!
Click here for more information on The Spires Aberdeen
Follow me on Twitter: @MarietjiePAS
---
Share this post
---