Not A Sports Fan? Try These Alternative Attractions In Liverpool
Friday April 4, 2014 by Alex Wood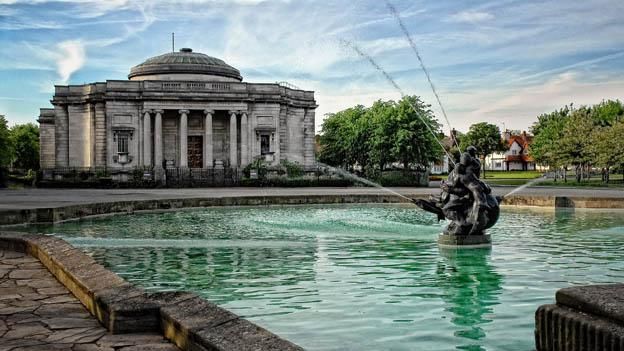 LIVERPOOL'S A-LIST AWAY FROM AINTREE AND ANFIELD!
If you're planning to go to Aintree to see the Grand National, or to Anfield to see if Liverpool can finally win the league, then why not stay a little longer and discover some of this friendly city's hidden gems. There's so much more to Liverpool than football, the fab four and our four legged friends!
So for art lovers there's:
Time your visit to this outdoor attraction during low tide! Liverpool's Crosby Beach is just to the north of the city and hosts 100 iron figures cast from the artists' own body and then erected over a three kilometre area. Anthony Gormley is currently one of Britain's most recognised sculptors, and his simple yet remarkable installation is especially rewarding at sunset.
This gallery is a real treasure, housing a stunning collection of paintings as well as exquisite furniture, Chinese collections, tapestries, sculpture, and Wedgwood and classical antiquities, all in a beautiful building. There are several rooms centred around the main hall, and the paintings on display include pieces by Reynolds, Gainsborough, Stubbs, Turner, Millais, Rossetti, Holman Hunt and Waterhouse, to name but a few.
And for history buffs...
A remarkable attraction in an unremarkable area of the city. Here is an extraordinary collection of tunnels and chambers commissioned by 19th century Victorian industrialist Joseph Williamson. His motivation for the creation of the works are still a mystery, but guided tours (among what's thought to be just a small part of a much wider network) will offer plenty of insights.
For those thrill seekers!
A 60-meter-high rotation over Liverpool, its waterfront, and the River Mersey. Pick the right day (or evening) and there are some glorious views to be had over the city and out toward the Irish Sea from its pods...but be aware, it's pretty daunting!
And lastly, something for the romantics...
Hop aboard the daily River Explorer Cruise for stunning views, fascinating history and unlimited fresh, sea breezes. The iconic Mersey Ferry will take you on a 50 minute journey that lets you explore the River Mersey's rich past and it's present. You'll see the unrivalled and ever evolving UNESCO World Heritage waterfront from the deck of the famous Ferry 'Cross the Mersey.
But where to stay?

We've got a great range of serviced apartments in Liverpool's city centre.
We can meet all budgets and group sizes, so just give our friendly team a call and they'll be happy to help!  Call 0845 838 5148 now to speak to the team
YOUR TURN...
Do you have a top tip for visiting Liverpool? - let me know by nominating your favorite onFacebook or Twitter (#PASholidays) and I'll put together all of the favorites throughout the year in a round up review post!
Follow me on twitter @alexwpas
---
Share this post
---