PAS TEAM NEWS - MARCH 2014
Tuesday April 1, 2014 by Marietjie Snyman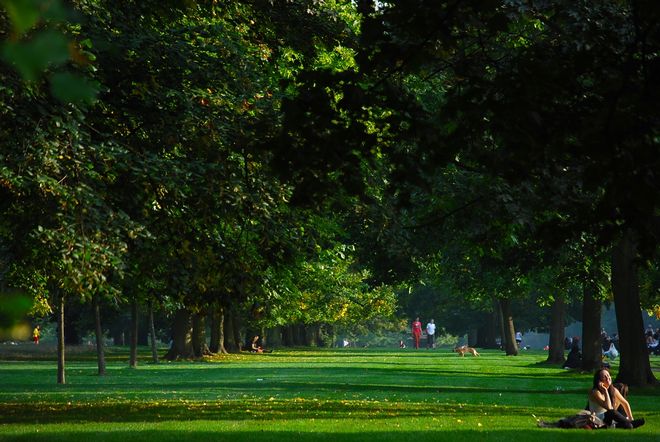 March has come and gone so quickly!
We've celebrated three birthday's in the Prestige office this month, and you could say that we're sick of cake - but that would be lying! There's always (always!) room for more cake. Happy Birthday to PAS Girls Alex Guzek (30-something...she wouldn't expand), Elsa Wangsten (21 for the first time!)& Katalin Foldesi (didn't want to talk about it)!
Pancake Day! We saw this as the perfect opportunity (excuse) for a bit of healthy competition here in the office. Have a look at our efforts...
Liz and Jodie from Staybridge Suites Birmingham came to visit! It was lovely to catch up with the girls and we enjoyed all the treats they brought us! I viewed Staybridge Suites Birmingham in January and I would highly recommend them!
Elsa, as many of you may know by now, is a keen photographer, so when she recently got the opportunity to explore the Jurassic coastline of Dorset whilst staying in a beautiful serviced apartment (...we love our job!), she jumped at the chance! Can we just say a very special Thank You to Louisa from ESA who arranged Elsa's apartment! Read all about a very photographic weekend here in Elsa's own inimitable words.
Moi (that's me) travelled to Windsor for the latest HBAA members meeting. Met some great people there and am already looking forward to our next event.
Whilst in Windsor I also popped in to meet Sarah and Lisa from Accommodation Windsor. Sarah kindly drove me all over the place in their Mini coupe showing me various apartments. We're definitely looking forward to getting those apartments listed!
A Breakfast meeting: Elsa and I were invited to Citadines Prestige Trafalgar Square to view the apartments and partake of their tasty breakfast! As usual when it comes to a food or alcohol based event, no second invitation was required. I really liked the location (& the grub!) and Elsa fell in love with the décor. And as always it was so nice to see you, Sonata.
From our West London office it took me just 25 minutes to get to the new Edgware Road apartments by Flying Butler (Listing to follow soon!). I was shown around by Sherry and Hana and of course we had a quick natter over a glass of wine. While there I also ran into the Reside girls, Selina and Aisling!
Keep us updated about any upcoming events, and if you're passing by, why not pop in for a visit? 
Also, do feel free to contact me if you'd like us to feature you in any upcoming customer newsletters. We're always looking for useful and quirky content to share with our lovely customers.
We hope to see you all at the SABA event hosted by Cheval Three Quays on Thursday!
Marietjie & The PAS team!
Photo by Elsa Wangsten - Hyde Park, Spring has arrived!
---
Share this post
---