WEST STREET SERVICED APARTMENTS SHOW AROUND
Friday October 25, 2013 by Marietjie Snyman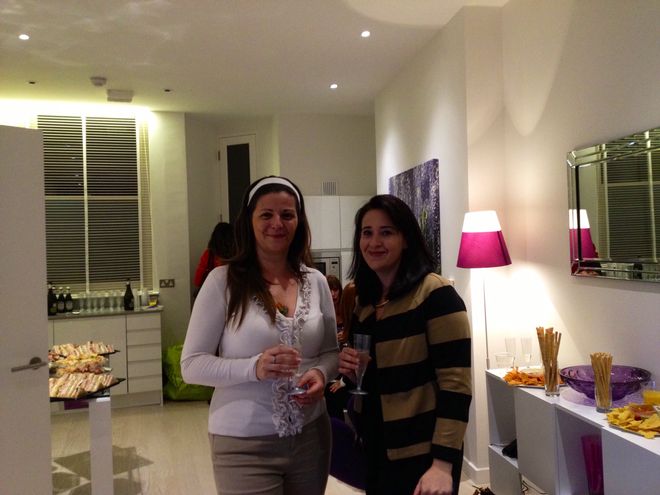 Receiving a "save the date" from one of our providers always causes a bit of excitement in the office. As I received an email from the Clarendon team regarding their next Agent night – I thought to myself: Oooh, this will be good!
The email didn't disappoint either as we'd been invited to view their new West Street property in the heart of the West End and also treated to see The Lion King!
Of course we accepted!
On the day of the event I'd been out of the office for the whole day attending "Social Media Marketing 2013", so I agreed to meet Elsa and Kata at Tottenham Court Road. The girls arrived right on time at 6:15 and we took a stroll over to the apartments with Elsa leading the way. Upon arrival we were greeted by Amar who showed us upstairs and once there and rid of coats and handbags, Teresa and Debbie offered us a glass of bubbly and asked us to please help ourselves to the snacks. No further encouragement required!
So, we had a good look around the very stylish and contemporary two bed, two bathroom apartment.  Internet is included in the rate and they offer freeview TV. With being on the doorstep of Shaftesbury Avenue you would expect it to be noisy – but it wasn't! I've seen quite a few of Clarendon`s locations and its always reassuring to note that the standard is maintained throughout all of the locations offered.
After our little mini-tour more faces started arriving. We had just enough time for food and to finish our drinks before it was announced that we should all get our coats as it was time to walk over to the Lyceum Theatre. With everyone gathered outside the apartment we wandered overto the theatre and once inside we bought some refreshments and found our seats. The crowd was buzzing with excitement…the curtain went up…and we all sat back and enjoyed every minute of it! Our fave cast member was Rafiki but that's not forgetting Timon and Pumbaa. Hakuna matatawas being hummed all of the next day in the office!
After the show we made our way to Embankment station and with very tired feet we all headed home! Thanks again to the whole Clarendon team and particularly Amar, Debbie and Teresa – your agent nights are getting quite the reputation! We can't wait for the next one!
See our pinterest board.
For more information on West street Serviced apartments: http://www.prestigeapartments.co.uk/property.cfm/id/811/London/Covent-Garden/Holborn/Clarendon-West-Street,-Covent-Garden#.UnOAVPnIYcA
Follow me on Twitter @MarietjiePAS
---
Share this post
---