AN APPLE A DAY KEEPS THE DOCTOR AWAY….
Monday November 18, 2013 by Marietjie Snyman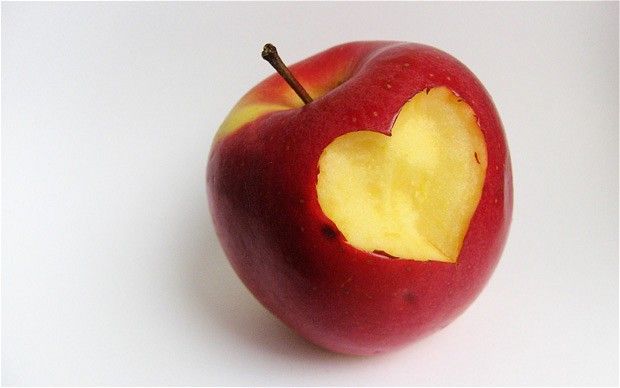 When the Prestige team heard about the Apple group (no, not that one) – we just knew that we had to investigate! So I got in touch with them and made an appointment to pop round.
Now most of us PAS Girls are West Londoners…so…travelling to Greenwich is like going to the other side of the country (the world even!).  Anyway, I somehow managed to convince Alex G to come along for the "Road Trip" and before long, we were setting off. We jumped on the central line right here in Shepherds Bush, and although a Friday afternoon it fortunately wasn't too busy and so we found 2 seats and made ourselves comfortable.  In no time at all (!) we were at Bank Station where we changed to get the DLR, and once on (make sure you get on the right branch) we enjoyed the scenic Docklands views all the way to Greenwich.
Travelling on the DLR? Here's a great Top Tip from one of our providers, Craig Duguid of The Spires: "I like the DLR because if you sit right at the front you can pretend you are driving the train "
Yeeees.
So anyway back to the viewing…we arrived in Greenwich (which was SO easy to get to) and the high street seemed just so quaint.  We so wished that we'd had time to go to the market andEXPLORE!
Exiting the station near to the famous Cutty Shark sailing boat, one (ok, I…) immediately became aware of the many and various shops that abound….Bootsies, Marks n Sparks, Starbucks (Our sponsorship commitments ensured that yes, we did stop for coffee!), book shops, pubs and little nic-nac shops.
Walking to the apartment from the station only took us around 10 minutes. The Apple Greenwich apartments are in a new development on the Thames, with AMAZING river views may I add! (more about that in a bit). There's also a Waitrose right outside the apartments which is very handy!
Upon arrival we were met by the very friendly Krissy, and we happily observed the tidiness of the communal areas. The apartments have a homely feel. Although there aren't any dull colours, there's also not too much colour, so personally I feel that they got it just about right.  And if you stay here you will certainly be spoiled with luxury toiletries and Egyptian cotton sheets.  We then saw the balcony, and stepping out both Alex G and I simultaneously said: "WOW! Stunning views!"  And at that point I was tempted to announce I was moving in....
These apartments have one, two and three bed apartments, all available at great rates. There is parking but spaces are limited so make sure to request this when booking. I really like these apartments and they got a big Thumbs Up from the quite picky Alex G too.
The Apple group also offers other popular locations – watch this space as they are to be viewed by the PAS team soon!
Apple Apartments Stratford, Stratford, London, E15 – Very close to the giant Westfield Shopping Centre, with its 239 well known international brand name shops, and not forgetting one of Britain's most popular casinos. Prices From £700.00 per week plus VAT
Apple @E14 Limehouse, Limehouse, London, E14 - Limehouse DLR station, which is just a moments walk away from the building, is only a 5 minute journey from the heart of Canary Wharf, making the location extremely convenient for those visiting London on business. Prices from £925.00 per week plus VAT
Apple Apartments The Strand, Westminster, London, WC2R - Free Wi-Fi is featured in each Apple Apartment, as well as a private bathroom with a wall-mounted waterproof TV!  There is also fully integrated climate control, mood lighting, and scene setting included and a 24-hour concierge will provide assistance for restaurant reservations, travel plans and tickets to shows. Prices from £1750.00 per week plus VAT
Apple Apartments Aberdeen, Aberdeen, Aberdeenshire, AB25 - Apple Apartments are conveniently located close to the pubs and restaurants of central Aberdeen and less than 3 miles from quirky Footdee, an old fishing village next to Aberdeen Harbour, and less than a 20 minute drive from the sandy beaches of Balmedie. Aberdeen railway station is also less than 1 mile from the hotel. Prices from £925.00 per week plus VAT
Follow me on Twitter @MarietjiePAS
---
Share this post
---